Say hello to
Your pet's wellbeing,
made a treat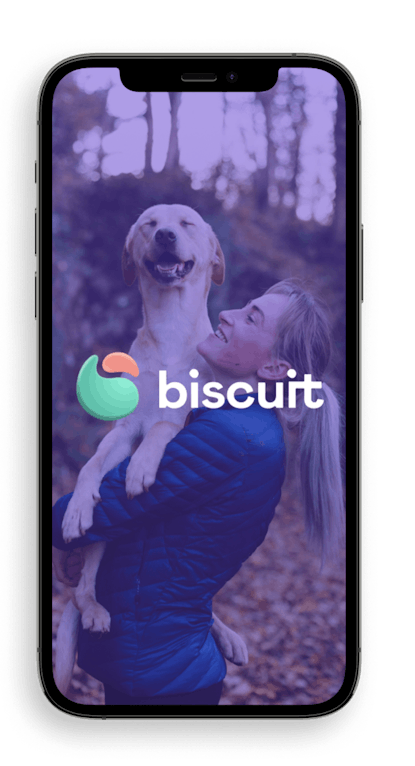 Get healthy together in fun and simple ways and earn treats and rewards along the way.
We are a trusted pet wellbeing programme with an ambition to lead you and your best friend on a healthy, happy journey together.
Find out more
About Us
We understand how important your pet is to you.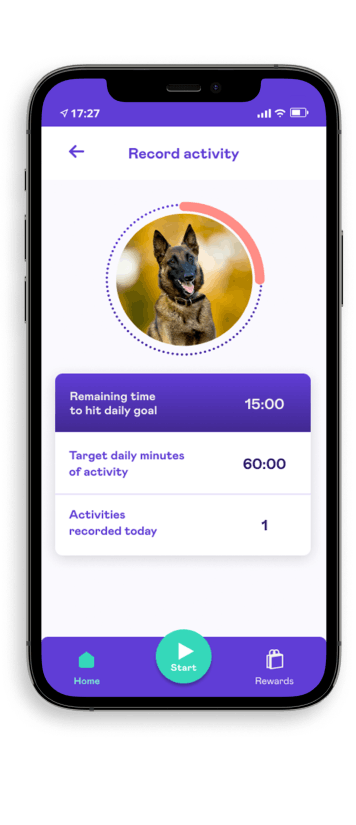 We also know that good petcare isn't always a walk in the park.
That's where we come in. Our app-based programme makes your pet's wellbeing a priority so that together you can experience better health, better understanding and an (even) better connection.
Tell me more
We can picture their tail wagging already.
With our unique rewards programme, you earn Biscuits for completing different activities which are all aimed at enhancing the health and wellbeing of your pet.
The cherry on top? The healthier your pet gets and the more Biscuits you earn, the more you get treated with a great range of rewards from leading brands.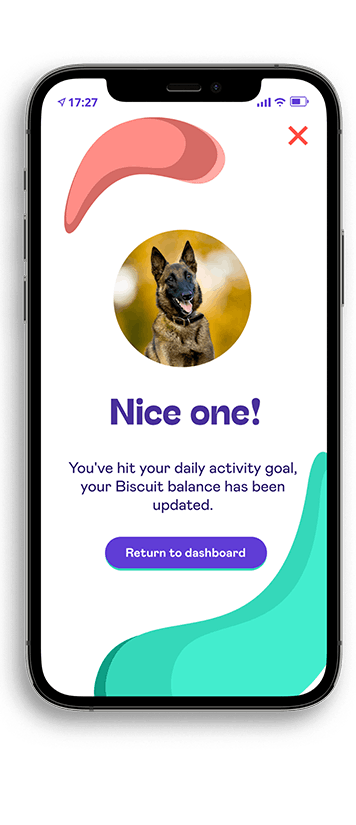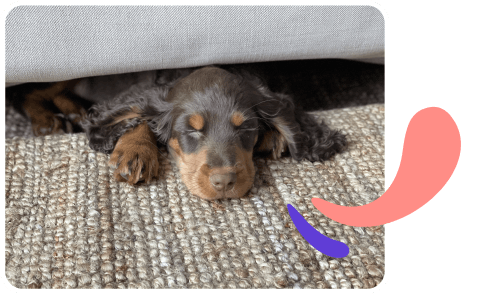 How it works
Getting healthy and earning treats is easy.
1
Get active
Exercise is great for both physical and mental health. That's why we encourage you to get active with your pet: take a walk, go for a run, play in the park. Any exercise is good exercise.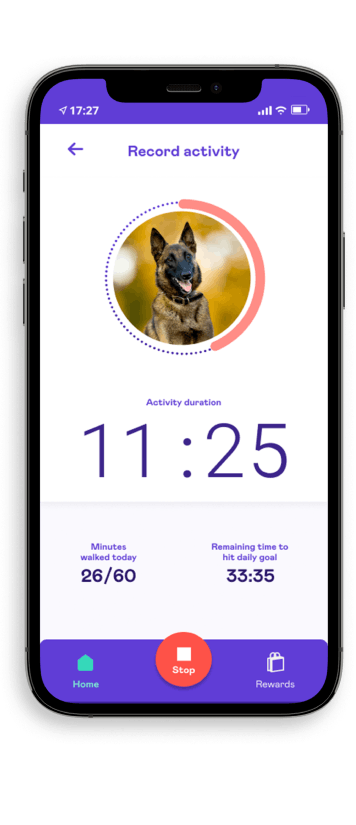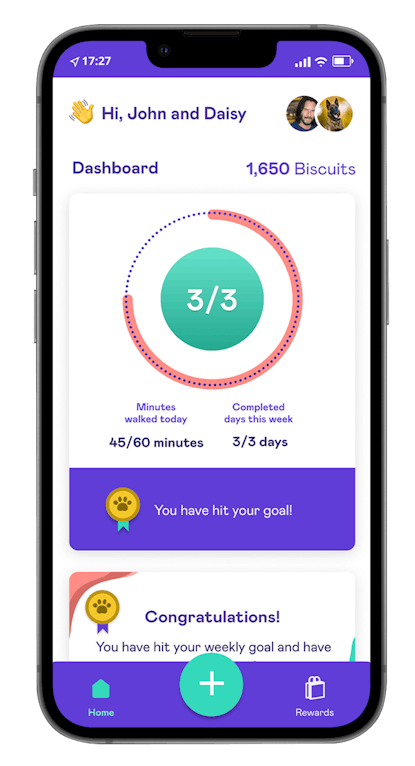 2
Hit your goal
Achieve your pet's personalised goal of active minutes on at least 3 days of the week. Simply track this using our in-app activity tracker.
3
Earn treats
Earn Biscuits for hitting your pet's personalised daily and weekly activity goals to spend at our reward partners.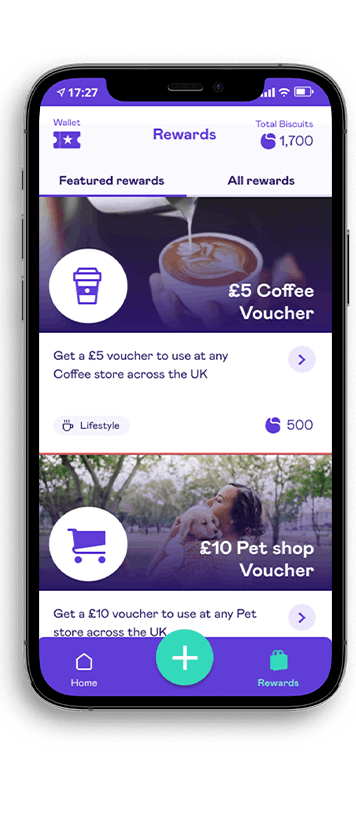 Rewards
Earn. Save. Spend.
Earn Biscuits
Download the app and get active. You'll earn Biscuits for every daily and weekly goal you achieve.
Save Biscuits
Choose to either spend your Biscuits straight away or save them for a larger treat later.
Spend Biscuits
Visit our reward store and spend your Biscuits at any of our reward partners. These leading brands offer quality products ranging from nutritious dog food and puppachinos, to coffees, dogs toys and accessories. Alternatively, use your Biscuits to make a valuable donation to one of our charity partners. Take your pick.
Rewards Partners
Become a Reward Partner
Our reward partners share the same passion for pet wellbeing as we do. Rewards are an integral part of our programme and an opportunity to showcase your brand and services/products in our reward store, all while helping to change behaviours for the better.
Plus, becoming a reward partner is made easy through:
Limited integration requirements
Secure data protocols
Simple process flows
I'm interested